About us
When you are in Melbourne, the Classic Curry Restaurant offers incredible Indian cuisine. There are single packs of curry served with a can of soda that includes a samosa and pappadums or you can choose a family back that offers two curries along with tandoori chicken, samosa, rice and pappadums.
You can also choose to explore the menu at Classic Curry Restaurant on your own to find vegetarian and non vegetarian dishes. There are super specials that change periodically as well as tandoori breads that you won't want to pass up.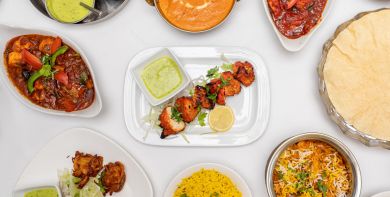 Reviews
Annie
"Delicious and such good value for money!"
21/02/2020
craig
"The food and service was awesome"
12/02/2020
Tom
"Tandoori Chicken was a real highlight. Very tender and flavourful"
1/02/2020
Sue
"Very tasty and very well priced. Awesome vegetarian options"
25/01/2020